FrameDesigner


Looking to design your own lightweight, strong industrial furniture? You have come to the right place. FrameDesigner by FrameXpert is a free application that enables you to quickly & easily design custom industrial furniture for almost any use, in minutes. Workstations, cabinets, exhibit displays and more can all be easily designed and shipped at a fraction of the time and cost typically required.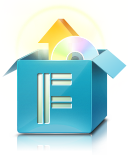 FREE SOFTWARE
We provide FrameDesigner to you at no charge. No additional software is required (such as expensive, dificult to learn AutoCAD applications). At this price you would have to be crazy to not want to give it a try, or at least see it in action.

EASY TO USE, EASY TO ORDER
We have created the software with a beginner in mind. We'd like to think our grandmothers could use it without problems. As you create your design, you are provided with a live quote (no sales people!). Many orders ship the next day. VISA, AMEX, and mastercard accepted.

NEXT DAY SHIPPING
A first in the industry, FrameXpert prepares and ships your product the same day that you place your order, reducing any need for rework and decreasing your time-to-market.

NO MINIMUM ORDERS
Big or small, there is no minimum or limit to the size of your order. FrameXpert will package and ship it for you the same day.

EXPERT ADVICE
Should you encounter any problems with your design or simply need a lending hand, we are there to help. Our professionally trained team of technicians, engineers, and sales staff is available around the clock.