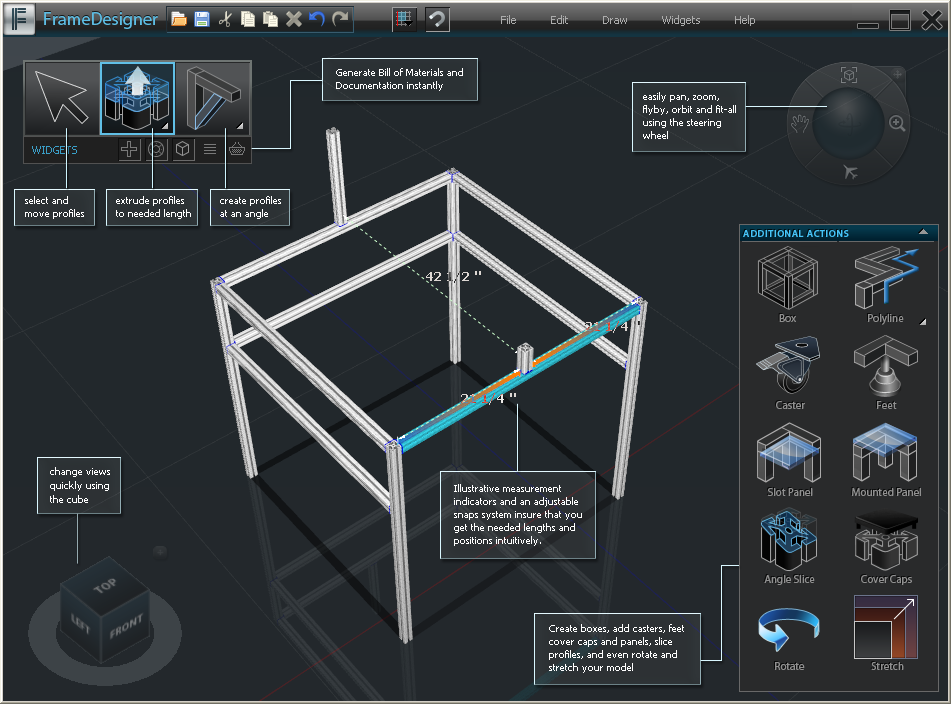 FrameXpert Frame Designer™ lets your aluminum profile projects become reality quickly and effortlessly.

In a world where every large industry, from car manufacturers to the housing market, has a 3D design and visualization solution for configuring or building a custom solution, Framexpert brings that technology to the aluminum extrusion industry, making it easier for customers to order aluminum profiles while at the same time increasing the potential market size for resellers and vendors, thus leading to an increase in sales. Furthermore, Framexpert offers an innovative business model allowing profile vendors and resellers to focus on their core business as usual while letting Framexpert handle the software side.
Framexpert generates new orders and simplifies the sales cycle for its business partners. Framexpert is not a competitor to aluminum profile vendors or their resellers. Instead, Framexpert's aim is to partner with vendors and resellers of aluminum profiles in order to add value to their existing business. Through the Framexpert-reseller business model, resellers are also able to capitalize on the Framexpert software and increase their revenues. Please contact us at the e-mail below to see how Framexpert can help you grow your business.

We are always open to new partnerships and opportunities. Send an e-mail with your contact information to support@framexpert.com to receive information about our partnership program and see how FrameXpert can work for you.